Case Studies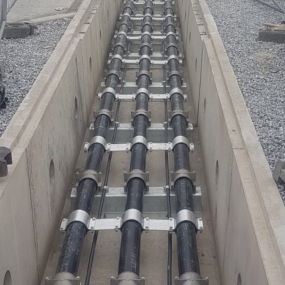 Some neat work on the Blackhillock 400kV Project by Dave Radley and the Team. Images show the 400kV Road Crossing in Troughing inside the Siemens Compound completed by Approved Power Services Ltd.Images looking towards the ODSE and GIS ends.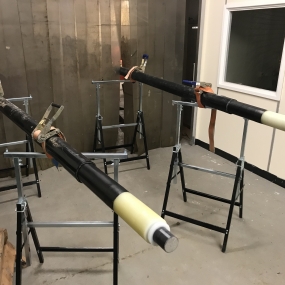 Last week four of our skilled HV Technicians completed a two day trade test on 132kV Aluminium core XLPE cable with a Nexans Representative. The Testing took part at Approved Power Services Head Office in St Helens in our designated training area. The Testing involved :Day 1Demonstrating use of DMS and Alroc AMF toolingGroove and SC TransitionDay 2Manipulate DMS to Clean 50mm Outer Sheath and Flare The Main purpose of the Testing was to demonstrate and...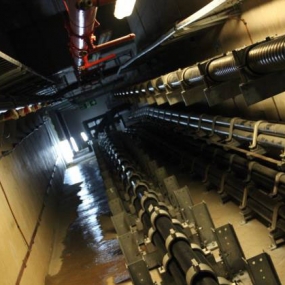 Project OverviewNational Grid's London Power Tunnel Scheme embarks upon a seven-year project to rewire the capital via deep underground tunnels, in order to meet increasing electricity demand and help London access the renewable energy of the future.A new network of tunnels are being constructed between 20m and 60m deep below the road network. The tunnels carry high voltage (400kV) electricity cables and connect existing substations at Hackney; St John's Wood; Willesden and Wimbledon...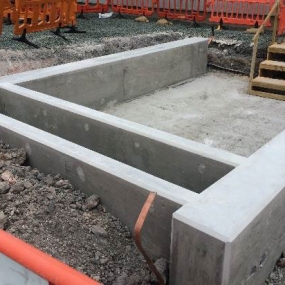 Project OverviewThe BBW02 export cable system consists of a 220kV Export Cable system connecting the Offshore Substation with the Onshore Substation. The route length of the onshore Export Cable is approximately 11km, whereas the offshore Export Cable is 25km. The 220kV Export Cable system ends at the DONG Energy Onshore Substation. A 400kV cable connection is established from the DONG Energy Onshore Substation to the 400kV Bodelwyddan substation of National Grid located approximately 500m away....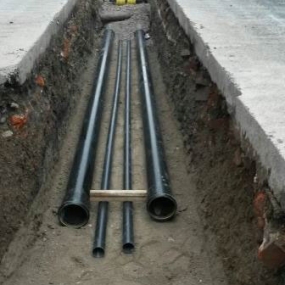 Project OverviewFollowing the 2010 Strategic Defence and Security review, the requirement was endorsed for the construction of two Queen Elizabeth Class (QEC) aircraft carriers, subsequently named HMS Queen Elizabeth and HMS Prince of Wales. To support this programme, the seaborne access into Her Majesty's Naval Base Portsmouth, the vessels' home port, must be improved in conjunction with the base's support facilities.VolkerStevin has been awarded the design and build contract...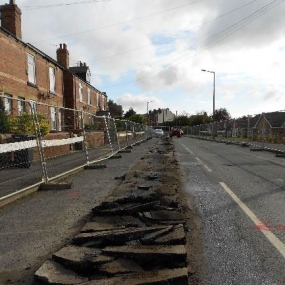 Project OverviewProject is to Design, Supply and Install a twin circuit ducted 132kV Cable system and associated auxiliaries including all jointing, termination and testing for Northern Power Grid. The 23km route runs between West Melton Grid Supply Point and Potteric Carr Bulk Supply Point. A split-point sectionalising arrangement is required on the route in the Denaby Main area. Two 24 fibre optic cables are also be installed, one with each circuit.Scope of WorksMajor Civils - West Melton Potteric...