Pentir Dinorwig 1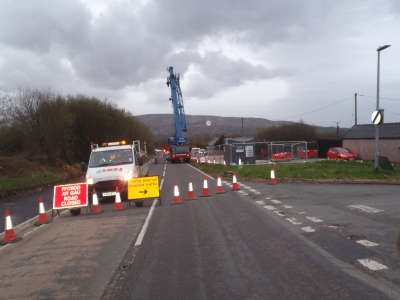 Project Overview
The 10.5km circuit extends from SF6 Gas Sealing Ends within Dinorwig Power Station along a 1.1km tunnel; it then follows the route of Llanberis Lake Railway for approx. 4km along the edge of Llyn Padarn. The cable then follows the route of the A4244 back towards Pentir Sub Station where it crosses grazing land before finally entering Pentir 400kV Sub Station and terminating at outdoor CSE's. Circuit 1 & 2 are made available for maintenance each year by way of outages in which repairs etc are undetaken on the cables.
Scope of Works
The scope of works was to locate repair five known serving faults which were identified earlier in 2017. Also cable pressure gauges are to be function tested and calibrated. Cable pressure alarms are to be tested for alarm initiation back to TNCC. Cable oil samples are to be taken at all stop joints and CSE's. Link pillars require minor repairs and replacement of sheath link studs. A full detailed report is to be produced by the cable contractor with descriptions and photographs of the work carried out, tables of test results and locations of new sheath faults identified during sheath testing. Cable route records are to be updated showing locations and dates of sheath fault repairs.
Working with Prysmian our scope was to carry out a number of Fault repairs at 5 seperate locations along the route. Using Excavation and Shot Blasting techiniques to make the Cable available for Sheath Repair and backfill on an outage schedule.
This is the first time APS has been awarded this contract and we are happy to report that it was successfully delivered to schedule and budget.